Good welfare practices for turkeys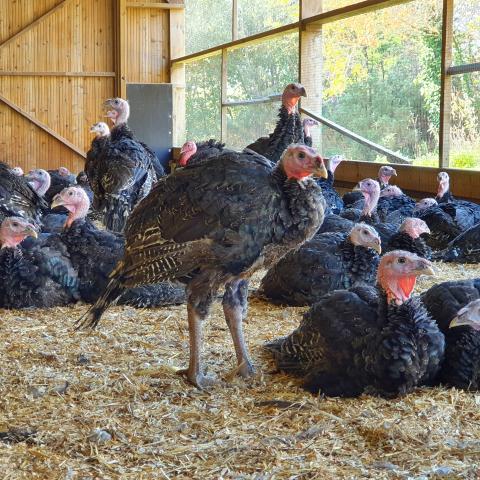 Concrete examples of good practices in relation to turkeys' welfare may inspire poultry producers in the European Union to take up similar practices or implement related initiatives.
In 2021, EURCAW-Poultry-SFA searched for and identified farms and slaughterhouses showing best practices related to turkeys.
In 2022, members of the consortium visited a selection of good practices for turkeys listed here. The knowledge gained during the visits was used for the final decision on which demonstrators were approved as examples of good practices. See below the end product as two factsheets for turkeys: one at slaughter and one on-farm.
This area will be updated regularly with review documents and thematic factsheets summarizing the latest scientific and practical knowledge concerning the four prioritized welfare areas. The number of available items will increase over time.